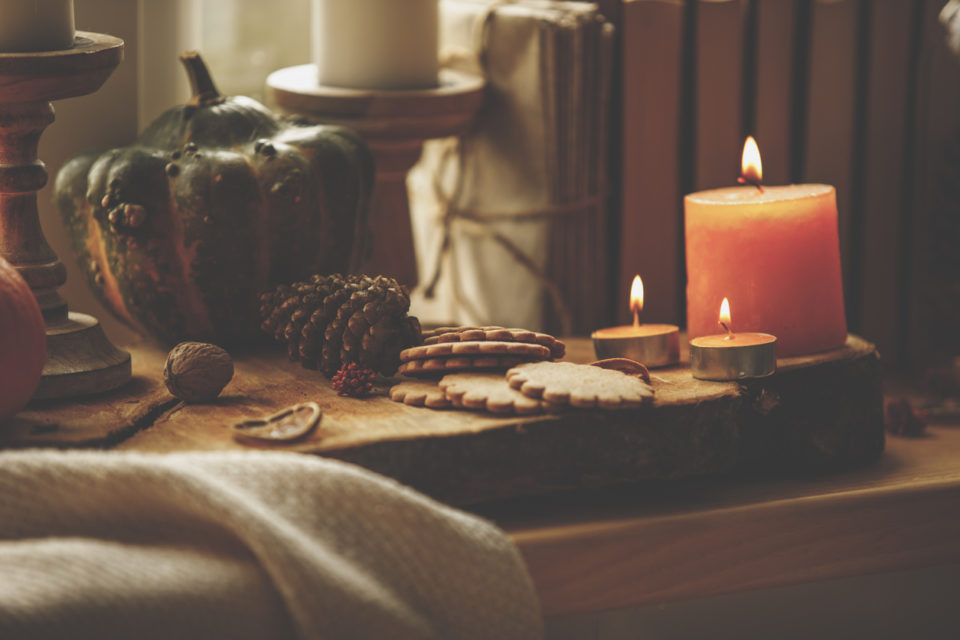 The cozy, delightful feeling of fall is unmatched by any other season. The leaves changing colors and falling, the hint of cool air, and the scents of autumn are some of our favorite things about this season. Making your home smell like fall is easy with the help of our three simple recipes!
Autumn Potpourri
Potpourri is so pleasing because it should both look and smell good. It can be placed into jars, bowls, or even sealed up to be given away as a gift. This recipe is easy because the ingredients just need to be combined into whatever container you prefer, and you're all done. We suggest using pinecones, dried orange and apple slices, whole nuts, bay leaves, cinnamon sticks, whole cloves, dried rose hips, juniper berries, and clove or cinnamon essential oils. Combine as much of each item as you please and display proudly.
Scented PineCones
Pinecones are great for more than just decorating a room. All you need for these are pinecones, a large zipper freezer bag, cinnamon and orange essential oils (or any other fall scents you'd like), distilled water, and a spray bottle. Fill the spray bottle about halfway full with distilled water and add 10-15 drops of your chosen essential oil. Shake the bottle and spray the pine cones until they look wet. Put all of the pine cones in the zipped bag and leave them there for a day or two. Once the scent is as strong as you'd like it to be, take the pine cones out and display them.
You might also like: No Better Way To Welcome Fall Than With A Pumpkin Pie
Fall Harvest Simmer Pot
A simmer pot is super easy. All you have to do is choose your items, put them into a pot full of water, bring to a boil, and then reduce to a simmer. Our favorite simmer pot recipe for fall includes oranges, a couple of cinnamon sticks, apples, and half a teaspoon of vanilla extract. You can add as many apples, oranges, and cinnamon sticks as you like. Make sure to replace the water as it evaporates.
Speaking of amazing smells, get that new car smell from a Don Moore Automotive vehicle this season!