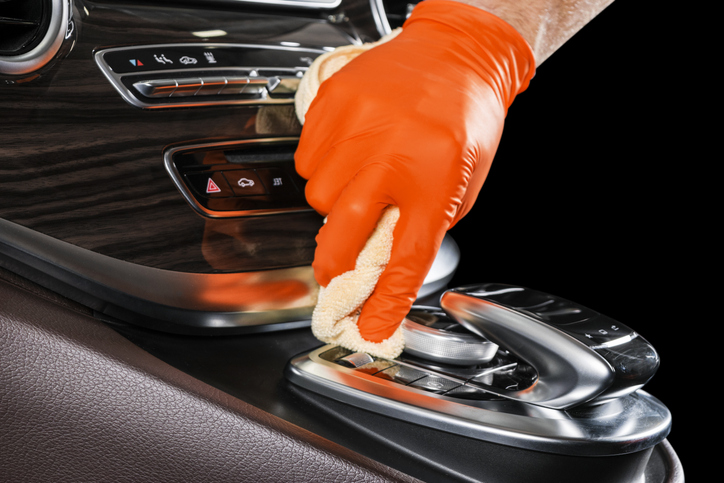 Like most people, you probably like to drive a clean car. However, there's a common misconception among drivers. They believe keeping their vehicles clean takes too much time and effort. As you'll discover, that's not necessarily true. Whether you drive an older car or one recently purchased from the Moore Automotive Team in Owensboro, Kentucky, these tips will help.
1.      Choose the Right Exterior Cleaning Product
While you can choose from many products, buy one specifically made for this purpose. Otherwise, it could damage the finish. Even if you spend a little more money, it's worth buying a trusted brand. You'll wash every inch of your car's exterior, followed by thoroughly rinsing it off.
2.      Get Rid of Stickers
If you have stickers that don't serve a purpose, you should remove them. Usually, quality stickers peel right off. However, you might need a degreasing product and an old towel. They'll remove the stickers, as well as any gooey residue.
3.      Clay Bar the Exterior
Some people call this plucking. Regardless, this consists of getting rid of embedded dirt and dust. Available online, a clay bar kit is worth the investment. First, flatten the product in your hand. Then form it into a circle about 4 inches in diameter. Lastly, with it in your palm, rub it over the paint. For optimal results, use a back-and-forth motion.
4.      Apply Polish to the Finish
After washing and drying your car, polish the finish. Keep in mind that polishing and waxing aren't the same. Wax gives the finish more sheen, whereas polish works to hide or remove small scratches and other imperfections.
5.      Use Synthetic Wax
Once you've polished your car, apply a synthetic wax. To make your vehicle look new, choose a quality synthetic product. Also referred to as "paint sealant," this wax will give your car a wet-gloss appearance as though you just drove it off the car lot.
6.      Vacuum the Interior
Although tempting, don't shampoo the carpeting first. Instead, use your vacuum cleaner's soft brush accessory. Focus primarily on the console, dash, and pockets in the door panels. You'll even want to vacuum your car's headliner.
7.      Clean the Air Vents
Especially when running the fan without the AC or heater during winter, a lot of things pass through the vents. Because it's hard to get inside them, you can use painter's brushes in various sizes. Thus, you can easily sweep out any dirt and dust.
8.      Make Leather Seats Look New
Again, always choose a quality product formulated specifically for leather. If you accidentally spill something, clean the area as quickly as possible. That way, dyes or stains won't permanently damage the seats. You can also use a leather cleaner every time you wash your car.
9.      Sanitize and Freshen the Interior
The nice thing about this tip is that it's easy. Not only will this improve the air if people smoke in your vehicle, but it's also great if you haul your kids' sporting equipment around. Spray a disinfectant and odor-eliminating product on a cloth or tissue. Then place it over the air vents. In no time, stinky smells disappear.
10. Get Underneath the Seats
It's easy to overlook accumulated dirt and debris underneath the seats. After vacuuming the smaller areas inside your car, slide the seats forward so you can focus on those areas too. At the same time, be sure to vacuum out any door or seat pockets.
11. Shampoo the Carpet
With the vacuuming done, you can now shampoo the carpeting in your vehicle. The same goes if it has upholstered seats. An easy way to do this is using a handheld shampooer for spot cleaning. While these don't cost much, you might prefer to rent a machine.
12. Make the Windows Sparkle
A good window cleaning product and a lint-free cloth are the only two things you'll need. If possible, don't let dirt, grime, and bugs accumulate. That'll make getting them clean harder. Rather, make this part of your regular washing schedule.
13. Professional Detailing
Along with the things you do to keep your car looking new, consider having it detailed once a year.
You might also like: Grab Dinner This Weekend At The City Walk Of Owensboro
You'll Love Driving Your Vehicle
Instead of feeling embarrassed, you'll love driving around in a clean car. For this, a little bit of time and effort goes a long way. In addition to making your vehicle look new, be sure to have it serviced regularly. This is when the professionals at the Moore Automotive Team in Owensboro, Kentucky, can assist.