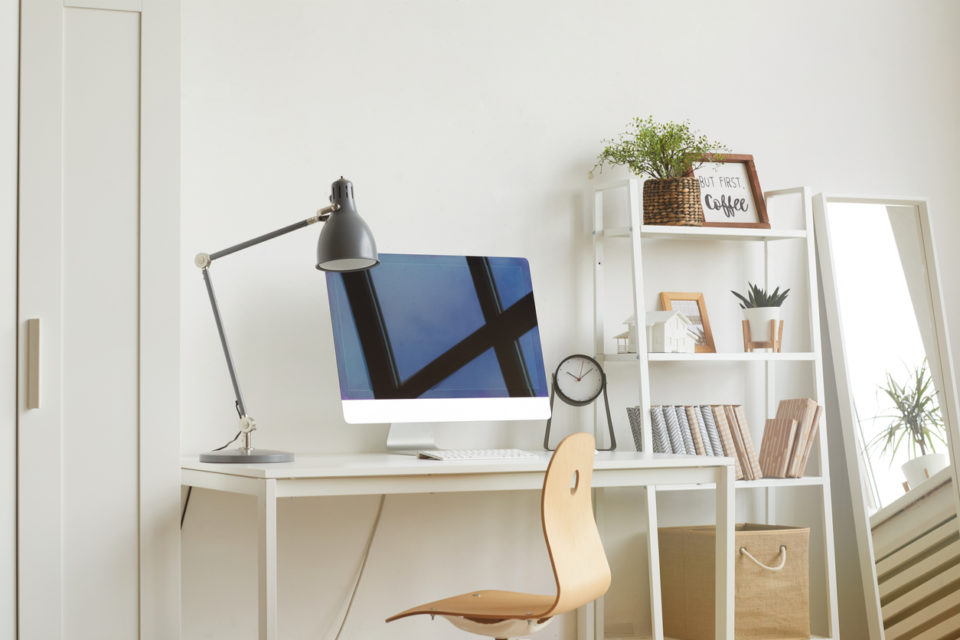 Whether you work from home or spend your days studying for school, having an organized desk can make all the difference. If you are looking to make your Pinterest desk come to life, we have a few tips for you.
Say Bye To Your Plants
If you are plant lover, chances are you have your little friends spread all over your home. When it comes to your office space, instead of having them sit on your desk, try moving your plants to a shelf or window sill. Your plants will enjoy the sunshine and you will enjoy your spacious desk.
Hang A Shelf
You would be surprised to learn hanging a shelf over your desk will make your space less cluttered. Plus it will add to your decorations. Notebooks, binders, and folders will enjoy sitting up high and you will enjoy having a clean desk once you are done working.
Make Room Under You
If your desk has an ample amount of legroom, try using some of that room for storage space. A nice set of drawers could fit perfectly under your desk, leaving you more room to work.
Use A Small Storage Container
A storage caddy is great for someone looking to organize their desk. Plus, it will add some color to your space. It's also a great way to add cute decoration and space to your office area.
Shelves
You can never have to many shelves above or around your office area. Adding wood shelves will not only add a great look to your space, but also leave you so much room to look with. The next day you have time for a craft, try this. Come your next work day, you will be so happy you did it.
You might also like: Plant These Beauties While It's Cold
Drawer Dividers
Having a clean drawer makes all the difference in the world. No more loosing your pencils and getting frustrated because nothing is in order. Try getting dividers that have color so you can brighten up your space and organize it at the same time.