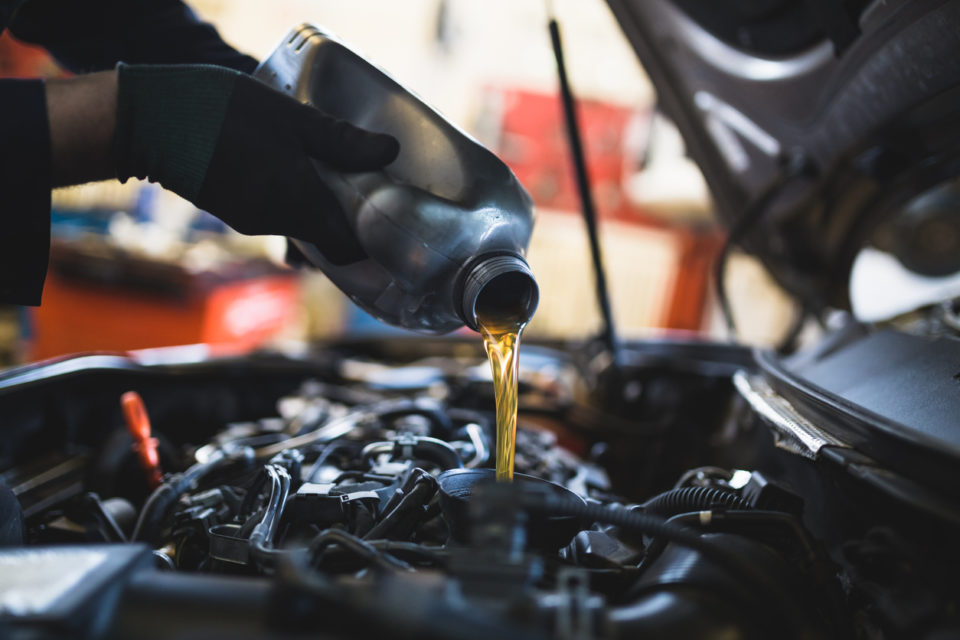 You don't have to use the same oil every time you get an oil change. Instead, you can switch to synthetic and back to conventional in most cases. Because you can use either one, it's important to find out which is best for your car. Learn more about conventional and synthetic motor oil and determine which one you need to use.
What is Conventional Motor Oil?
Conventional oil is refined from crude oil. Manufacturers include additives in the oil to protect the car's engine. As the standard motor oil, it's also the most affordable. You'll spend less on oil changes with conventional oil, but you'll need to change your oil more often. Even with the frequent oil changes, many people prefer standard oil because it's less expensive upfront.
What is Synthetic Motor Oil?
Synthetic motor oil is also made from crude oil, but it goes through distilling, refining, and purifying processes. The processes remove impurities while engineering the oil's molecules. Due to the engineering process, synthetic oil provides more protection while allowing for better performance. That means the oil can help your engine last longer, even if you drive a high-performance vehicle. It also breaks down more slowly, so you can drive longer between oil changes. Additionally, it protects against cold weather and heat and has fewer impurities. That makes it safer for your engine.
However, these benefits add to the price, so you can expect to pay around twice as much for synthetic oil. However, the price can balance out since you won't need to change your oil nearly as often.
What is High Mileage Oil?
High mileage oil is a type of synthetic oil. It's designed to meet the demand for cars that have 75,000 or more miles. The oil has additives to prevent oil leaks and burn off, which are common with older engines.
What is Synthetic Blend Oil?
If you cannot decide between conventional or synthetic oil, you can go with a synthetic blend. It's a combination of synthetic and conventional oil. While it provides much of the same protection as synthetic oil, it's at around half the cost. Some vehicles require synthetic blends to run properly, although other motorists choose it for the price and performance.
You might also like: Visit The Top Playground In The World
What's in Your Owner's Manual?
You should consult your owner's manual before deciding to switch oil. Along with including the viscosity, the manual might state if you need synthetic oil. However, if your owner's manual doesn't specify using synthetic oil, you can switch back to conventional.
Don Moore Automotive in Owensboro, Kentucky, can help you determine which type of oil is best for your car. You can book your next service appointment online and then come in for an oil change. You can also start fresh by purchasing a new vehicle at our dealership. Once you buy your car, you can bring it back to us for oil changes and other services.