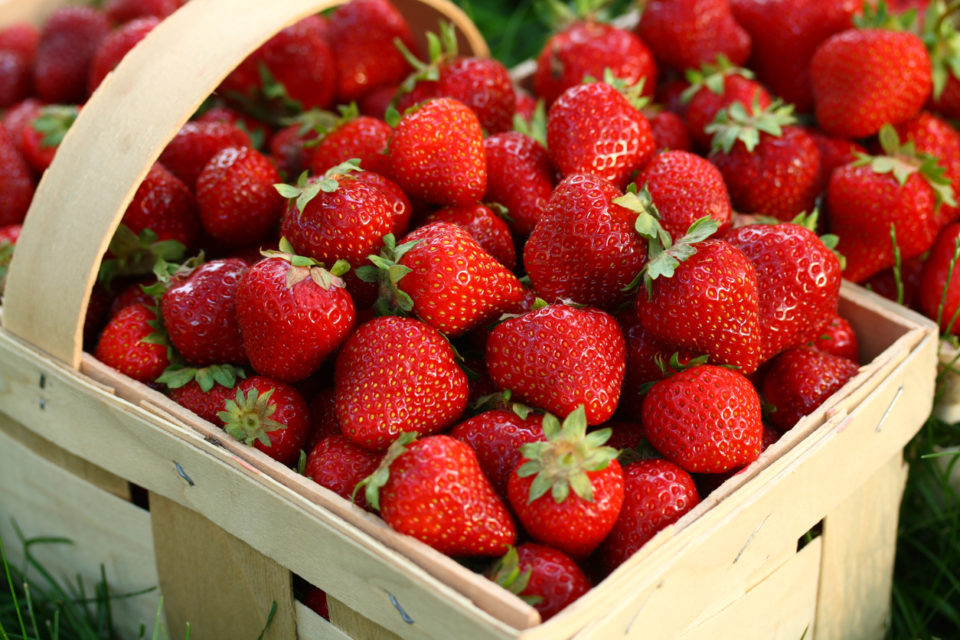 It might still be a little chilly outside, but that shouldn't keep you from planning your spring activities. If you have a list of things to do already, add Trunnel's Farm Market right at the top. It's a great place to enjoy the pleasant springtime weather. So, pack a picnic lunch, put on your tennis shoes, and prepare for a day of family fun and fresh market shopping at Trunnel's Farm Market.
Shop Fresh at Trunnel's Farm Market in Owensboro
There are two Trunnel's Farm Market locations. One is just a short 10-minute drive away in Utica and the other is right here in Owensboro on Highway 54. The Highway 54 market is full to the brim with baskets of fresh produce. In the spring you can find plump strawberries and early vegetables like lettuce and onions.  You'll also find blooming perennials to create a wonderful arrangement and add a little spring color to your home. Browse the shelves for gourmet items such as homemade cheese, country ham, apple butter, and various jams. And, if you pick up a jar of jam don't forget to add a loaf of Trunnel's fresh homemade bread to go with it.
Visit the Barnyard Animals
Take a break from shopping and let your kids have fun at the barnyard petting zoo. The Trunnel's  Animal Barnyard houses several farm animals that your children will love getting a chance to visit. They can visit the chicken coop and hold the baby chicks and a short walk away they can feed the pigs. Sometimes, there is even an adorable baby calf.  The staff is a group of patient, caring animal lovers with teaching spirits. They will show you and your children how to properly feed, pet, and hold the animals for a pleasant experience for everyone — animals included.
You might also like: Explore Mester Park Zoo And Botanical Garden
Have a blast at the Fun Acre
Make it an all-day event and explore the rest of the Fun Acre as well. There is a huge jumping pillow, a climb and crawl web, and a giant slide for everyone to enjoy. Older children can challenge one another to a tractor race on the Agripower Case IH Pedal Tractors. The little ones can have fun speeding around the mini-track on the Lil' Farmer pedal trikes. While the kids play, adults can enjoy a game of corn hole, or take a break at the picnic tables. Finally, at the end of the day, wind down with smores at a private bonfire.