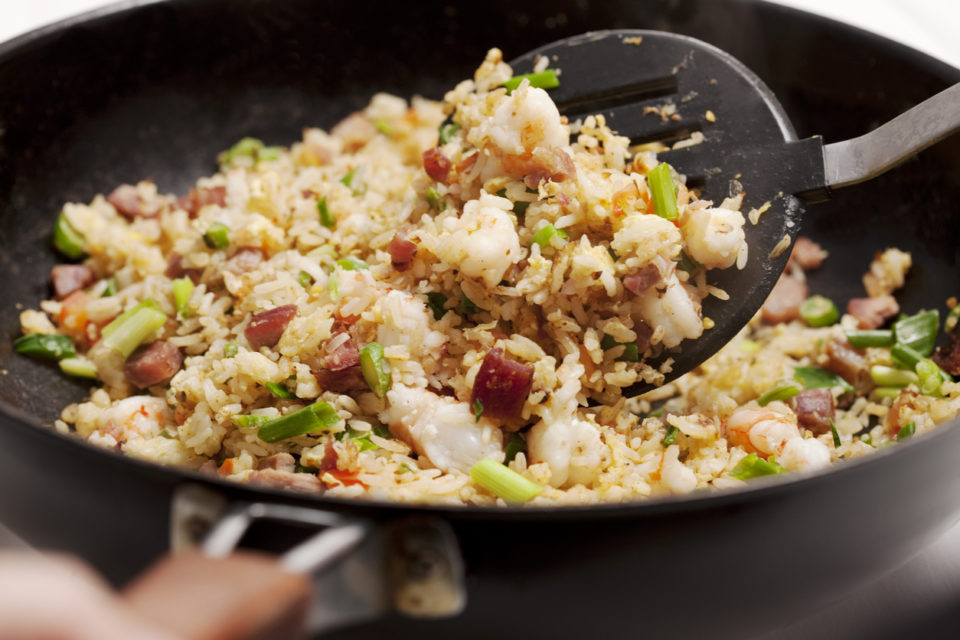 If you love fried rice, chances are you have a few of your favorite takeout restaurants on speed dial. Fried rice has been around since the Sui Dynasty. Needless to say, it's not going anywhere anytime soon. If you are tired of calling for takeout and are looking to make fried rice at home, we have a great recipe for you. Take a look to see how you can make your favorite fried rice all from the comfort of your kitchen.
Tips To Remember
There are a few things to keep in mind when making fried rice at home. For instance, sesame oil is fantastic for fried rice. A little bit of this oil goes a long way. Leftover rice, preferably cold, is key. The cold leftover rice gets crispier when you put it in the skillet, as opposed to freshly-cooked rice. If you love egg in your fried rice, make sure to not overcook it. You can easily add your eggs in the same pan with your vegetables, just keep a close eye on it. Last but not least, have fun! You can add any ingredients to your fried rice to make it the way you enjoy it.
You might also like: Plant These Beauties While It's Cold
How To Make Fried Rice
Now that you know some tips and tricks to make fried rice, let's take a peek at the ingredients you'll need to get this side dish started.
You will need:
3 tablespoons of sesame oil
3 large eggs
2 diced carrots
3 sliced green onions
1 tablespoon minced ginger
4 cups leftover long grain rice
¾ cups frozen peas
3 tablespoons low-sodium soy sauce
Kosher salt
Once you have all your ingredients gathered, heat a large cast-iron skillet until the pan is hot. Once the pan is hot, add one tablespoon of sesame oil. Next, grab a bowl and beat a large egg with two teaspoons of water and a large pinch of salt. Once you beat the egg, add to the skillet for a few seconds to cook. Once it is cooked, move the egg onto a plate. Next, you will want to add 2 tablespoons of oil, carrots, and green onions in your hot pan. Cook all of these ingredients until they are golden brown and then add garlic and ginger. Lastly, you will want to add rice, peas, and cooked eggs to the skillet. Pour in the soy sauce and stir it all in.
There you have it! Fried rice made from scratch. We hope you enjoy this recipe!
Disclaimer: The stock image is being used for illustrative purposes only, and it is not a direct representation of the business, recipe, or activity listed. Any person depicted in the stock image is a model.