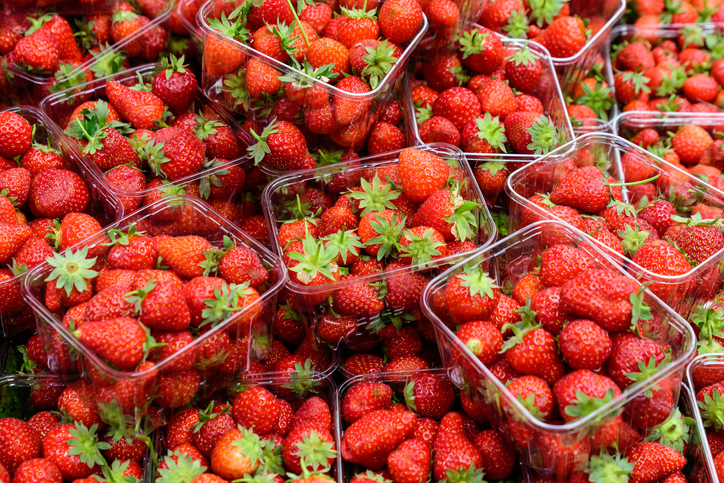 Just about everyone loves fresh strawberries. However, if you don't, that's okay. You can still have fun at the Strawberry Festival in Owensboro, Kentucky. This two-day event will take place on June 10 and June 11. It doesn't matter whether you go by yourself, with a friend, or with your family. Regardless, you can anticipate a lot of fun.
The Festival's History
The Strawberry Festival takes place around the country. Although they're different based on location, people come from near and far to experience them. It's an entire concept that the states adopted.
According to history, this festival began in 1930. Initially, the Plant City Lions Club came up with the idea. But it didn't take off at first. However, people finally jumped on board. So, that same year, they held the first-ever Strawberry Festival.
Now, another man helped bring the concept of the Strawberry Festival to fruition. In 1958, the Garden Grove Chamber of Commerce created its version known as the "Garden Grove Strawberry Festival." It wasn't just for fun but to bring communities from the East and the West together.
One resident, Tom Hoxie, a respected public relations figure, recommended the festival so that everyone could celebrate the vast fields of strawberries throughout the area. Soon, other states followed suit. They, too, developed festivals so that people could gather to celebrate, what else, strawberries.
Today, many states have this type of festival, including Owensboro in Kentucky. This annual event draws a significant crowd. After all, what's not to love about this delicious fruit?
You might also like: Grab Some Pizza At Fetta
When and Where
This year, the Owensboro Strawberry Festival will take place from June 10 through June 11. As mentioned, you'll discover many exciting things. Along with great food and beverages, which include all kinds of things made with fresh strawberries, you'll enjoy live music and special events.
If you're a fan of country music, you'll hear Dakota Hayden perform live. Not only is he a great entertainer and musician, but at one time, he competed on the local American Idol. He'll share the stage with Tommy March of Crooked Eye Tommy, a respected and award-winning blues artist.
However, there's even more. Along with these two talented performers, Tommy Stillwell will perform at the Strawberry Festival. As a local celebrity, Stillwell, alongside Emmalee Chinn, will belt out incredible country tunes.
More than likely, your kids will enjoy the food, beverages, and music as much as you. However, they'll want to spend time at the petting zoo. First, they can take a pony ride. Second, they can pet all kinds of furry farm animals.
Beyond all those fun things, the organizers of the Owensboro Strawberry Festival did a fantastic job lining up more than 85 vendors. As you walk around, you can stop at different arts and crafts booths or let your kids have fun with an assortment of age-appropriate activities.
To attend this year's Strawberry Festival, you'll need to drive to 6869 KY-56. There, you'll find The Cottage Farm Stand & Baking Company. That's the venue for the event with its own remarkable story.