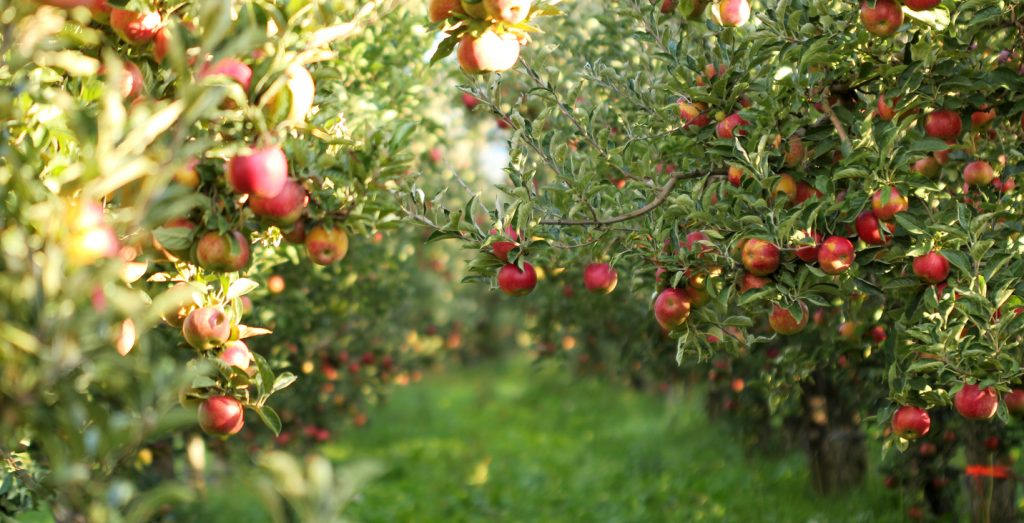 On the outskirts of Owensboro, acres of old trees produce delicious fruit, and the rolling farmland of Reid's Orchard has yielded bounty from Kentucky earth for more than 145 years. The orchard welcomes guests to see the fields and shop their store, so plan you visit to this Owensboro institution!
Reid's Orchard
The orchards produce a variety of fruits, vegetables, berries, and flowers. Across their land, the farmers tend 25 acres for peaches, 20 acres of apple trees, and five acres just for ruby-red strawberries. The farm's founder was particularly fond of peaches, and you'll see them in abundance as you survey the sea of trees around the property. Reid's grows two varieties of the plump, pitted fruit – freestone and redskin. Both can be eaten fresh, while freestone peaches are popular for their canning and freezing potential, and redskin peaches make excellent pie filling.
The Apple House
At Reid's store, the Apple House, you can find all the wonderful offerings from their orchard ready for purchase. In addition to the fresh produce, they also carry jams and jellies made from their own harvest. The shelves are also stocked with honey from local hives, plus homemade fudge. If you want to treat a loved one to an assortment of the orchard's offerings or give an out-of-town friend some genuine Kentucky produce, a gift basket makes the perfect present.
Visiting and Events
Reid's Orchard is available for school tours, allowing elementary and middle school classes to learn about farm life and local agriculture. The farm also provides scenic event space for birthday parties, group outings, as well as weddings and receptions. Seasonally, guests are welcome to bring the whole family to pick apples or enjoy the Reidland play area for exciting outdoor fun. The orchard's address is 4818 Highway 144, Owensboro, Kentucky 42303. It's off Exit 21. The Reidland play are opens in May. Keep in mind that the store is closed during January and February.
You might also like: Treat Yourself At Rolling Pin Pastry Shop
 While You're Out
You're sure to pick a winner when you shop our selection at Don Moore Automotive. Come see us whenever you're ready to hit the road in something exciting and new!