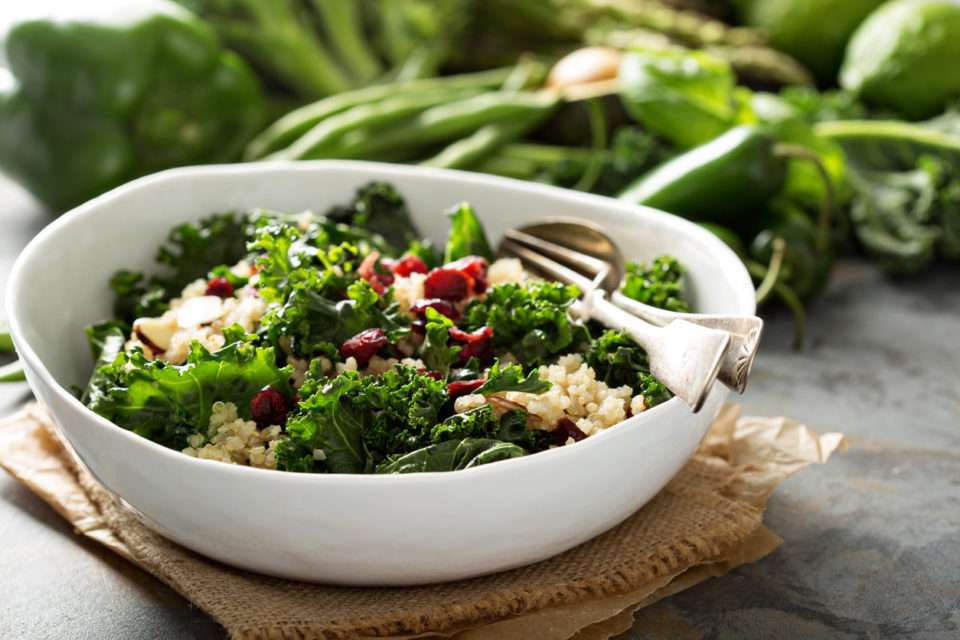 Kale salads have quickly become a top choice in the summertime. They provide lots of energy and help you stay full while running from activity to activity. Then, of course, they are delicious. What you might not realize is kale salads are also versatile. There are tons of options available, so you don't have to worry about getting into a rut. Check out some of the tastiest kale salad recipes out there.
Fruit and Kale Salad
You won't have any trouble staying hydrated in the summer with this fruit and kale salad recipe. Follow the recipe as written, or add your favorite fruits into the mix. Then, top it off with the delicious dressing that consists of dried and shredded coconut, lime juice, olive oil, agave, and ground flax seeds.
Kale Walnut Blue Cheese Salad
If you want something a bit heartier, check out this kale walnut blue cheese salad recipe. The walnuts and blue cheese make the salad super-filling, and you'll feel energized when you finish eating.
Kale and Golden Beet Salad With Tahini Lemon Dressing
Do you like the idea of beets but haven't found a good way to add them to your meals? The problem might be that the strong, earthy flavor overpowers the other ingredients. This recipe uses sweet and mild golden beets, which pair perfectly with kale. This kale and golden beet salad with tahini lemon dressing recipe also include golden raisins, crushed walnuts, and other tasty ingredients. It packs in so much that you can turn the salad into a meal.
Kale and Cabbage Slaw With Dijon Mustard Vinaigrette
Slaw is a popular choice during the summer, but it can be a bit boring when you eat it over and over. Switch things up with this tasty kale and cabbage slaw with Dijon mustard vinaigrette recipe. This kale salad is the perfect addition to a barbecue. It tastes great when paired with pulled pork, burgers, and other items, so add it to the side and get ready to impress your family.
Raw Kale Salad With Cheese and Lemon Dressing
This recipe for raw kale salad with cheese and lemon dressing is as simple as it is delicious. The grated cheese, salt, shallots, lemon juice, and salad oil come together to create something that tastes amazing on its own or as a side with dinner.
You might also like: How To Tell If You Need New Tires
Kale and Fig Salad
If you love fresh figs, you cannot beat this recipe for kale and fig salad. The figs blend in well with the other ingredients and enhance the flavor of the salad. Also, this salad looks like something a professional would make. Make this your go-to recipe when hosting people for dinner. They'll be impressed when you bring this out and place it on the table.
These recipes are all easy to make. You just need to gather a few ingredients, and then you can whip up a salad in a matter of minutes. Choose your first recipe, get the kale and other ingredients, and throw it together in time for lunch or dinner.
Disclaimer: The stock image is being used for illustrative purposes only, and it is not a direct representation of the business, recipe, or activity listed. Any person depicted in the stock image is a model.