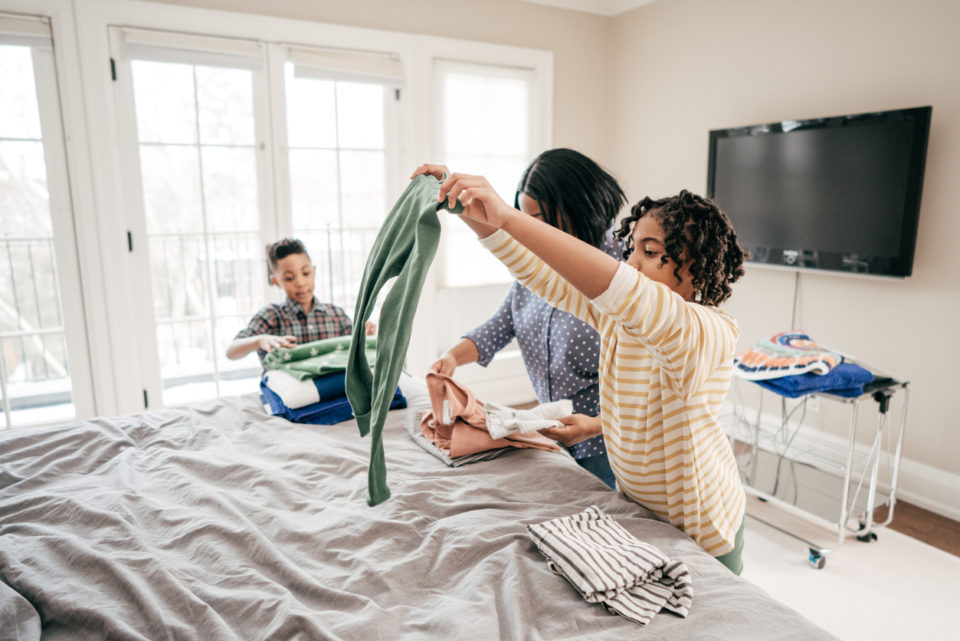 When spring finally rolls around, you know what's going on your checklist: spring cleaning. Sure, it may not be the most exciting task of the year, but once it's done, you feel so much better. After all, it's just better to live in a space that's not cluttered and messy all the time. One part of the house that many people struggle with when it comes to spring cleaning is the closet. This is where all the extra "stuff" ends up for many people, making it an absolute nightmare to clean. However, it doesn't have to be all bad. If you keep some helpful tips and tricks in mind, you can clean out and organize your closet without stress. Let's check out how to do it.
Categorize Your Clothing
Lots of people have an abundance of clothing in their closet. But if you're like most, then you may have realized that you don't wear a lot of the stuff that's taking up room in there. That's why it's a good idea to categorize your clothing into three separate piles: keep, donate or sell, and give away. You should only keep an item of clothing if it fits you (now, not hypothetically in the future), you love it, and you wear it on a regular basis. Everything else? Find a way to get rid of it, so it stops cluttering your closet.
Look for Staple Pieces in Your Wardrobe
If you're having a hard time deciding what you want to keep and what you want to get rid of, you should consider which items in your closet are staples. For example, a nice pair of jeans, a blazer, and camisole are all going to be clothes that you can wear no matter what. Trendier items that may go out of style in a few years aren't bad. However,  you don't want to build a wardrobe around them. Make sure you have enough staples to mix and match all your favorite clothes.
You might also like: Fried Rice Doesn't Have To Cost A Fortune
Organize According to the Season
If you find that you still have too much in your closet, consider organizing your clothes by season. In the summer, you can put all of your winter clothes that you're not currently using away, perhaps somewhere other than the closet. Then, when the seasons change, you can swap out your wardrobe for the warmer stuff.
Keeping these tips in mind when you clean out your closet will make your spring cleaning experience much less stressful. Try it out.
Disclaimer: The stock image is being used for illustrative purposes only, and it is not a direct representation of the business, recipe, or activity listed. Any person depicted in the stock image is a model.